Private tour of Albi and its surroudings in 2CV
Le Tacot Cathare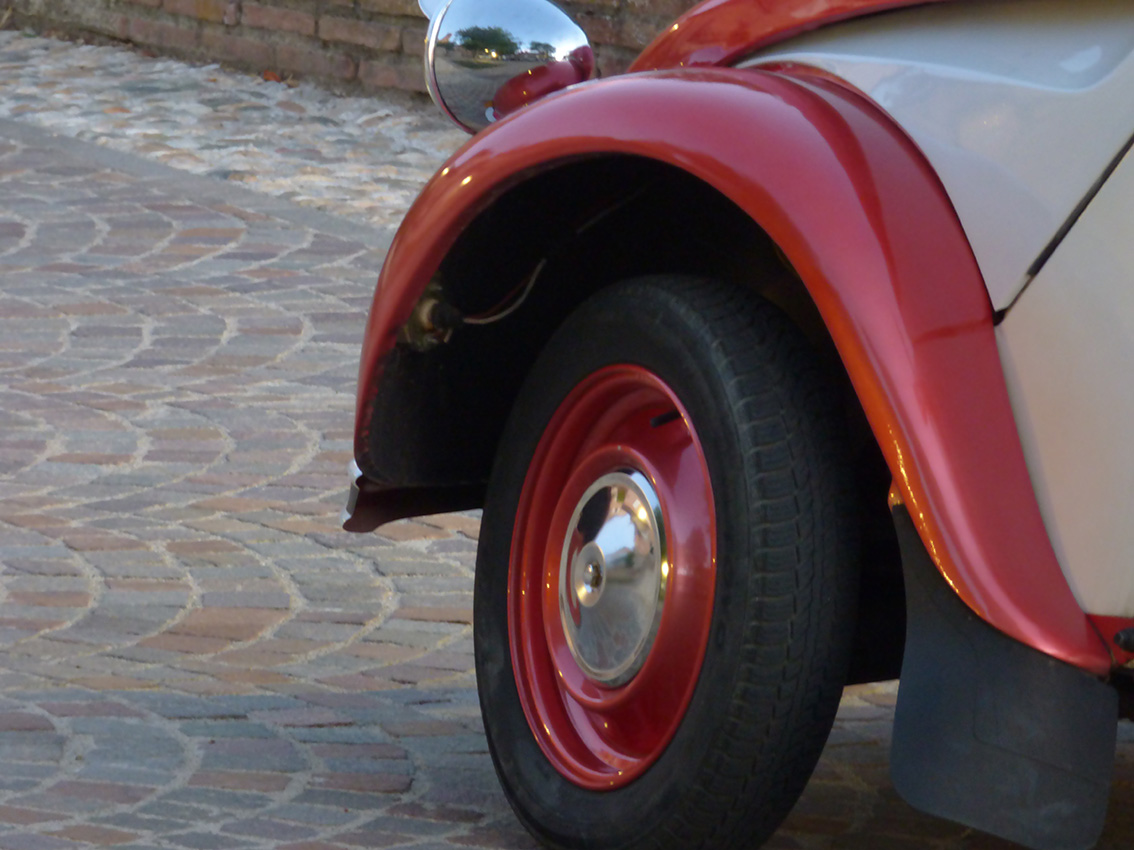 Le Tacot Cathare was created in 2020 by Marc Fanals, a tour guide who loves his region and vintage things. The idea was to mix these two passions by offering visitors an unforgettable experience to discover Albi and its surroundings aboard the most typical French car : the Citroen 2CV.
"These walks will take you through everywhere in Albi and the Tarn, the small medieval alleys, the narrow streets, name it, we can bring you there! Accompanied by a professional tour guide who will share this moment of conviviality with you, those visit are a one of a kind experience! It is common knowledge that the 2CV is one of the most beloved car ever made! Even if its production stopped in 1990, it continues, even today, to arouse a lot of sympathy! "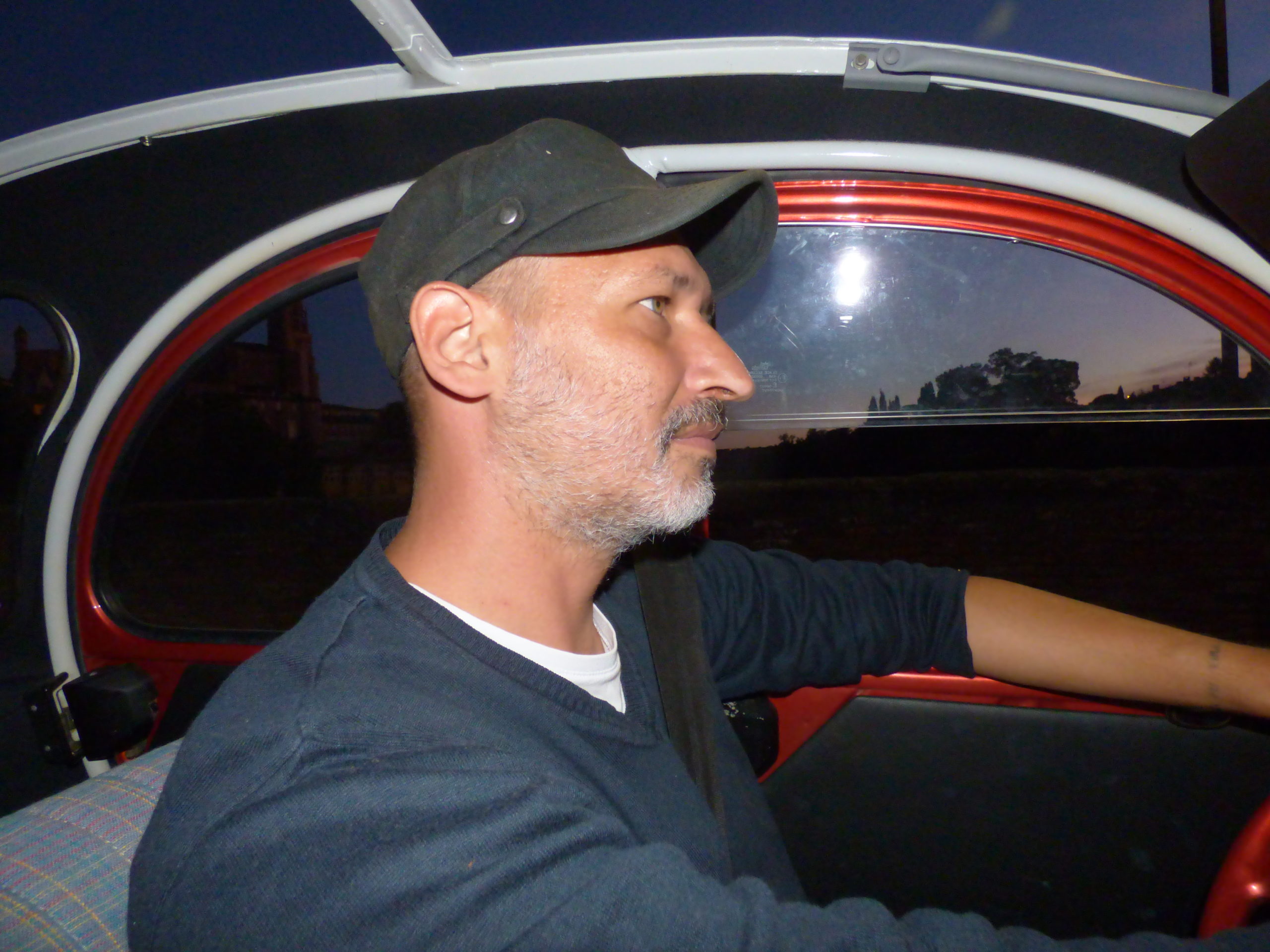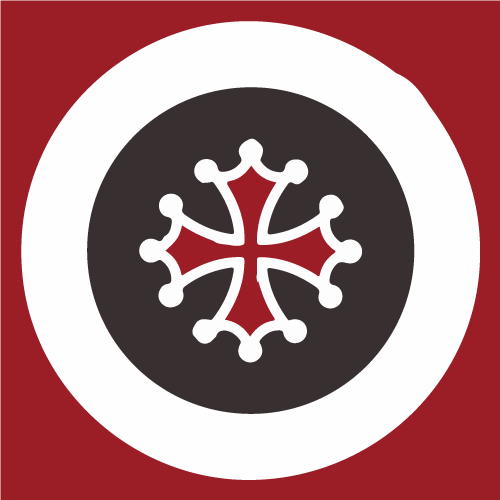 Those visits are unique and unusual way to visit the Tarn region!
These intimate trips, in a convertible vehicule, will allow you to see the sites from a new perspective, with your own personal guide. You will not miss a single detail of what your destination has to offer.
This is your chance to visit the Tarn, but not like everybody else!
The car
The 2CV used for our visits is called "Griotte" (little cherry). It dates from 1985 and still has many great years ahead of it!
It has the power to make people's head turn when it comes around. You will see it when you get on board!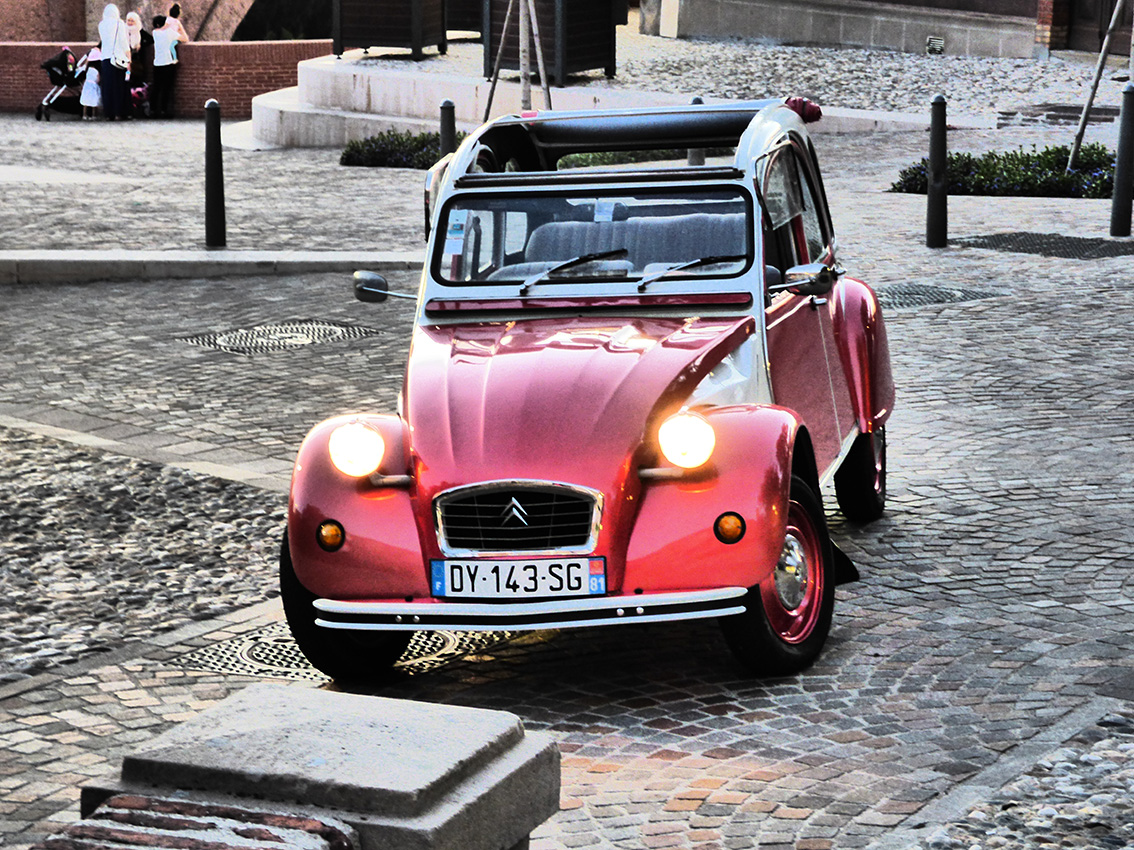 Do not hesitate to contact us by phone (+33 6 70 53 49 59) ! If we are available, we can meet you anywhere you like in Albi in less than 30 minutes.
The panoramic tour of ALBI
Come and discover Albi with a tour guide and a 2CV! Come on board for a private guided tour through the narrow streets of the episcopal city. This is an unusual and unique way to discover the monuments and districts of the city. Inscribed on the UNESCO World Heritage list, Albi will surprise you thank to the sites and monuments it has to offer. The Sainte Cécile Cathedral and its bell tower, the old bridge, the birthplace of Toulouse-Lautrec, the mansions, … with the roof wide open, you will not miss a thing of this magnificent city.
– 26.50€ per person for 3 passengers – 40€ per person for 2 passengers – 80€ for 1 passenger
Albigensian nights are particularly beautiful. The city and the monuments seem transformed after dark. The atmosphere is both familiar and different! Let yourself be tempted by a night visit and discover Albi and its heritage in a different light.
– 30€ per person for 3 passengers – 45€ per person for 2 passengers – 90€ for 1 passenger
This tour, as its name suggests, allows you to combine the panoramic visit of Albi and a guided walking tour. This will give you the opportunity to also discover, not only the different sites and areas of the city, but also the interior of Albi cathedral, the bishops gardens with its magnificent view of the Tarn and finally the cloister of Saint Salvi, one of the most beautiful spot of the city.
– 90€ per person for 3 passengers – 135€ per person for 2 passengers – 270€ for 1 passenger
This small medieval village, located on the top of a hill, has kept its charm of yesteryear and we can randomly discover the streets of magnificent Gothic facades. The stories and mysteries around this city will surprise you! It is a must-see site that is worth visiting with a guide, who will reveal the secrets of this superb village!
(the prices indicated are calculated on the basis of a departure from Albi. They may vary depending on your meeting place)
– 105€ per person for 3 passengers
– 155€ per person for 2 passengers
– 310€ for 1 passenger
Located about twenty kilometers from Albi, Ambialet will charm you for sure! Nestled in a meander of the Tarn, this small village will amaze you with its geographical location and its beauty. It fits perfectly into the framework of the experience that we want to share with you: Surprising, out of time and off the beaten track.
(the prices indicated are calculated on the basis of a departure from Albi. They may vary depending on your meeting place)
– 80€ per person for 3 passengers
– 120€ per person for 2 passengers
– 240€ for 1 passenger
Even if Gaillac owes its fame to its wine, the city is worth a detour. Founded around its Saint Michel abbey, the historic center with its brick houses, its small squares, its mansions, its gardens is an invitation to take your time and enjoy the moment!
(the prices indicated are calculated on the basis of a departure from Albi. They may vary depending on your meeting place)
– 70€ per person for 3 passengers– 105€ per person for 2 passengers – 210€ for 1 passenger
The bastides are typical medieval towns of the South West of France. Usually built around a central square, they are generally surronded with beautiful old houses. The Tarn is full of bastides. And some of them are even listed among the Most Beautiful Villages of France! Castelnau de Montmirail, Puycelsi, Bruniquel, Cordes-sur-Ciel,… Let yourself be carried away for a day by flitting from one country house to another!
Possibility of optional meals.
Because the 2CV has long been synonymous with freedom, it seems important to us that you can choose yourself the route and the activities you want. Participate in a wine tasting, visit specific sites, request the activity you want, do a photo session with Polaroid,… Everything is possible and we will do our best to make your wishes come true.
Let us know your wishes by sending us a request for a quote and we will get back to you as soon as possible.
COVID INFORMATION
Our visits are organized following the health rules in force.
The interior of the vehicle will be disinfected before and after each visit. Hydroalcoholic gel and disinfectant wipes are made available for the passengers. Everybody inside the car (the passengers and your guide) has to wear a mask throughout the visit.
We are committed to respecting all these measures so that you can enjoy your guided tour with Le Tacot Cathare without worrying about the rest.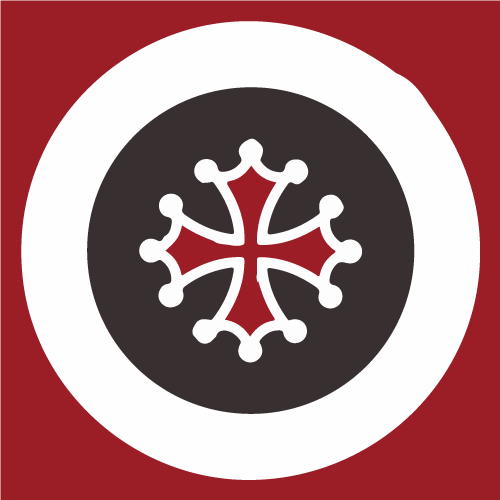 Book your visit!
To book, contact us using the form below, by phone or by email.
Departures of visits by appointment from Albi or your vacation spot.
We invite you to our AGENDA to see which slots are available knowing that Visits can be done from 10 a.m. to 1 p.m. and from 2 p.m. to 8 p.m., for evenings from 9 p.m. to 11 p.m. The slots in green are free and the slots in red are reserved.